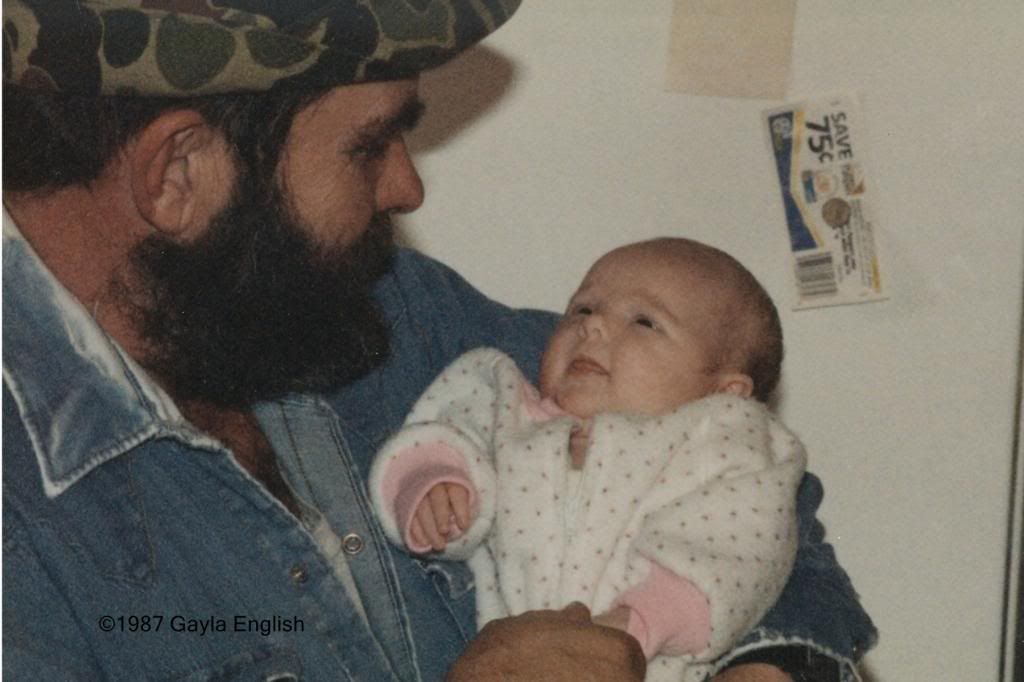 Little Ones Look for Your Lead
Today is the last of the 31 Days Series (Challenge) on helping your children develop a Biblical worldview. Where do you go from here? Hopefully, you are encouraged that you can do this, BUT the best method of preparing yourself is not how I have done it this month. Basically, a blog entry started with a situation or a perspective, and then it gave Scripture passages that helped guide us (yes, you and me) to the best answer. Unfortunately, if you read the Bible only when you are looking for answers to a pressing problem, several problems can occur:
1. You cannot find the verses you need even if they are in the Bible.
2. You find some passages that seem to be related, but without reading the whole context of that passage—or more likely, overall Scripture—you can make a wrong conclusion. Tomorrow, I will give you an example of this.
3. In an effort to prove your pre-conceived view as correct, you may skew the true meaning of a passage or completely ignore Scripture that does not meet the standard you want to set, especially if those verses contradict your (worldly) point of view.
What is the best way? The best way is to delve into and ponder Scripture on a regular basis. Do it with prayer. Pray for God to reveal His truths to you and that He will bring them back to mind when you need them. Discover God's Word through personal Bible study, listening to broadcasts, and being part of church services and Bible studies that goes through whole passages or books of the Bible and are not always topical studies. I like topical Bible studies (which means you study various verses on a particular subject), and I think they sometimes fill a huge need. Yet, if all your Bible study is based on topics, you will miss a lot of Scripture.
Amazingly, I have discovered that, by reading (or listening to) my Bible on a schedule (rather than picking and choosing themes), I have taken Scripture that I thought I would never use and actually applied it to my life. I remember listening to part of Judges or Chronicles while doing housework in the kitchen and thinking, "How will this ever apply to my life?" Then completely by my surprise a few weeks later, I found myself actually referring back to some of those passages to help me better understand a situation I was in! If I had continued with the idea that those parts of the Bible were irrelevant to me, I would have missed out on a teachable moment God had prepared for me. Even if you do not remember exactly where to find a verse when you need it, if you have been reading your Bible (and hopefully discussing it with others), then you will know that the passage you need does exist. Then you can re-discover it by searching for it.
Your turn: Doubting if this will work for you? You don't think you can remember everything you read? Well, you probably can't. However, as you discuss circumstances and life in general with your children, you will be surprised at what God will bring forth from your memory to use. When verses are "fuzzy," they can still be useful. Share with your child that you know the Bible says something like______ but you can't remember exactly what it says. Then later go to your Bible and search for it. Use a printed or online concordance to help you search. Sometimes a topical index can help, too. Then go back to your child and share what you found. THIS will impact your child as much or more than what you actually shared: the fact that God's Word means enough to you that you took the time to search it and share your findings.
God's Word is worth knowing and living. Not only will it help with our daily lives on this earth, but also, and more importantly, it will draw us closer to the One True God who desires to have a personal relationship with us. So, where do you go from here? Continuing down the path that will bring everlasting joy and satisfaction—and you can take your family with you, too! Hopefully this series has touched your family in this way. I look forward to your continued viewing of this blog, your sharing of it with family and friend, and your sharing of yourself through comments and insights.
If you would like more ideas on helping your children (and yourself) develop a Biblical worldview or to find out how to win a Wal-Mart gift card from Touching Families, go to the
31 Days Giveaway (Intro. Part II)
. For my perspective before beginning this series, see
31 Days Giveaway Intro. PartI
. If you want to check out other 31 Days' topics, see
The Nester
.
Don't miss out on your entry for the Wal-Mart gift card.
I know it is only $10, but I am giving away two: one for those who comment on the blog and follow the blog and one those who share the blog on their Facebook page or comment about the blogs on the Touching Families Facebook page. Referrals count, too, if the person names you as the person who referred them. See
31 Days Giveaway (Intro. Part II)
for all the contest details.
*All verses quoted are from the New International Version: THE HOLY BIBLE, NEW INTERNATIONAL VERSION®, NIV® Copyright © 1973, 1978, 1984, 2011 by Biblica, Inc.™ Used by permission. All rights reserved worldwide.