The world says, "Expect to get what you 'deserve.' Accept nothing less." No, wait a minute. Maybe I heard my sinful nature say that. Regardless of who said it, hasn't this thought touched every family member in your home? Every ad in some way or another reminds you that "You're worth it." Why else would you stretch—or break—your budget to get a weekly manicure, the latest mobile device, or a new car. Yet, are any of these things that bad? If someone is denied what he deserves, then he should sue or strike or protest. Right?
What does the Bible say?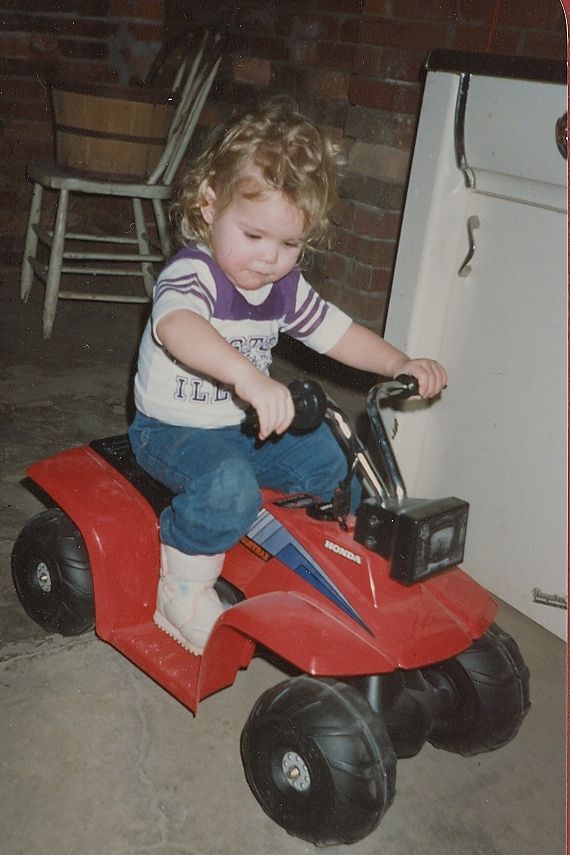 Think you "deserve" a new car?
Phil. 2:5-8 "Your attitude should be the same as that of Christ Jesus. Who, being in very nature God, did not consider equality with God something to be grasped, but made himself nothing, taking the very nature of a servant, being made in human likeness. And being found in appearance as a man, he humbled himself and became obedient to death—even death on a cross!"
If that doesn't pop someone's "I-deserve-better" balloon, then maybe nothing will deflate it. God humbled Himself to take on the human form with its limitations, lowliness, and physical weaknesses in order to give to His human children something they could never gain on their own—eternal life. He did not even manifest Himself to a royal position and all the grandeur He deserved. Instead He was born in a manager, and His first visitors were stunned shepherds straight from a smelly, sheep-filled pasture. Jesus definitely deserved better. Even so, He did what was best for us.
I Corinthians 10:24 "Nobody should seek his own good, but the good of others."
How can a person get what he deserves if he is seeking the good of others? Basically, he can't.
I Corinthians 13:5 ". . . it (love) is not self-seeking, it is not easily angered, it keeps no record of wrongs."
No record of wrongs? Where would our court system be without a record of wrongs? Not self-seeking? Is it really self-seeking just to expect to get what one deserves?
Philippians 2:3-4 "Do nothing out of selfish ambition or vain conceit, but in humility consider others better than yourselves. Each of you should look not only to your own interests, but also to the interests of others."
Humility. That just does not seem to be compatible with getting the good things you deserve. Then again is that instruction to not look after one's own interests but to be more concerned about the interests of others. At this rate, who is going to be looking after your interests? At this point it looks like one is going to do it.
Maybe that's the point. Or maybe the point is that if a person is busy looking after the best interests of others, he will not even notice if he is getting what he "deserves" or not. Maybe he will find out that he is already blessed enough.
This is a tough one to teach your kids. The biggest way for them to understand this principle is to see you live it out. Are you always expecting to get what you "deserve"? Are you willing to put aside your own interests—time, privilege, possessions, and comfort—for the benefit of someone else without the promise or hope of getting something back in return? Sometimes I have just come straight out and tell my kids they so not deserve something they thought they deserved. It sounds harsh. No one wants to hear they cannot have what they want. Yet, is it not more cruel to make someone believe they should have something that they do not need? Or that they do need but will not be able to have?
For an example of a conversation, let us pretend we have a 12-year old girl who wants a cell phone of her own. I realize some children have had their own phone for years by the time they are 12 years old. This scenario is not a judgment call on whether or not a child should have his or her own phone. Different situations result in different final decisions; however, in our scenario the child does not need a phone.
Daughter: For my 12th birthday, I want a cell phone.
Parent: You have a phone to use.
Daughter: No, I don't. I just get to use yours sometimes. I want my own.
Parent: Why?
Daughter: I need one.
Parent: You do not. If you need to call someone, we have a phone right over there. Almost everywhere you go, you have access to a phone. If not, I give you my cell to use. You do not need your own phone. Also, I do not need the expense of adding another line to our plan, and you do not have the money to pay for one.
Daughter: If I get the money, can I have one?
Parent: No. Money is only part of the issue. The other part is that you do not need one. It does not matter if all the other kids have one. You do not need something just because someone else does—or thinks she does.
Daughter: I deserve a phone. I work hard. I get good grades, and I help around the house. I should not have to go without a phone. You should treat me better than this. It's not fair.
Parent: You do not "deserve" a phone any more than I "deserve" a new car. My car has too many rust spots. I have tried to correct many of the spots, but the rust still shows through. I feel like I have spent too much money on repairs for it this year.
My brother has a new car, and he always seems to get a new one when his old one starts showing a little wear. He does not "deserve" a new car any more than I do. Why does he always get new stuff and the latest gadgets? It's not fair. But wait a minute, it is fair.
I am blessed to have a car no matter what it looks like. I may have been paying for repairs, but I was able to pay for the repairs. That was an answer to prayer. Besides a car I can use, I have a home that is dry in the rain, comfortable in the winter, and a family here with me. I have so much more than some people. Maybe that's not fair. I have much more than I "deserve." Instead of worrying about what other people have and I don't, I much prefer counting my blessings. I am happier that way, and I am more thankful. Thankful that God gives me much more than I "deserve." You are part of those blessings.
Daughter: You don't deserve me.
Parent: Maybe not, but maybe God was giving you what you deserved when he made me your mom (dad).
Daughter: Huh?
Parent: I love you, but you are not getting your own phone—yet. Consider that my gift to you. You may not see denying you something as a gift, but sometimes it is.
Your Turn: Are you fretting over something you think you "deserve" but do not think you will get? How you handle this frustration or the fact you see (or don't see) it as a frustration will guide your children into believing (or not believing) they should have everything they "deserve."
Are your children currently struggling with something they believe they should have? It may not be an object. It could be recognition, a privilege, or even friendship with a particular person. None of these things are bad, but the attitude in desiring these items or the methods of trying to obtain one of them may be sinful.
Maybe it is something you need to discuss with them. At the same time, REALIZE that what appears to be a self-centered motive to get something they want, but really be an awkward attempt to feel like they belong and are loved. In that case, it is not selfishness that has touched your family but something else. Your response to this situation will be different than one motivated by materialism. Pray that you can see what is truly happening. Your children actually do deserve that consideration.
If you would like more ideas on helping your children (and yourself) develop a Biblical worldview or to find out how to win a Wal-Mart gift card, go to the
31 Days Giveaway (Intro. Part II)
post for more Touching Families blog links. If you want to check out other 31 Days' topics, see
The Nester
.
*All verses quoted are from the New International Version: THE HOLY BIBLE, NEW INTERNATIONAL VERSION®, NIV® Copyright © 1973, 1978, 1984, 2011 by Biblica, Inc.™ Used by permission. All rights reserved worldwide.
You may also want to visit
"In the Heart of My Home"