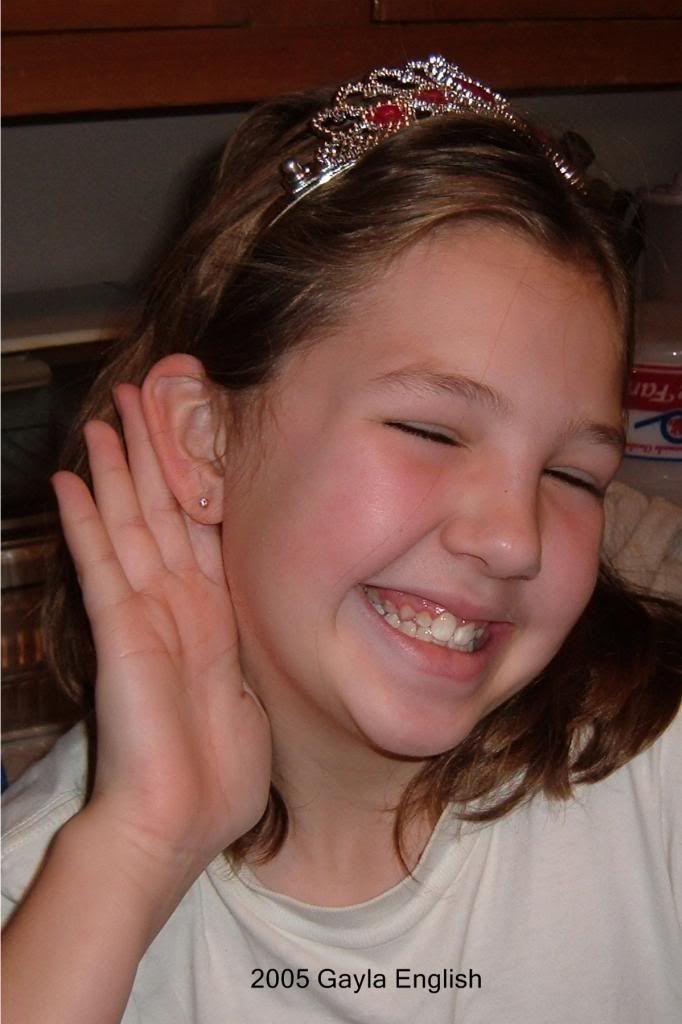 Not wanting to miss a thing.
Have you ever had someone in your family listen to part of what you said and then misunderstood what you were saying since they only listened to part of it? How frustrating is that?! Maybe your family has not been touched in that way, but mine has. Suspiciously, it most happens when I have been the one talking. Now imagine you were the all-knowing, all-understanding God, and people misunderstood what you said because they were only half-way paying attention.
Yesterday, I gave some problems that can occur if you read the Bible only when you are looking for answers to a pressing problem. One of those listed was that you may find some passages that seem to be related, but without reading the whole context of that passage—or more likely, overall Scripture—you can make a wrong conclusion.
For example, consider the overall commands or guidelines concerning parents and their children. God tells children to obey and respect their parents. God tells parents to love and to teach/train their children in His ways. God tells both to care for the other. Then look at this passage:
Luke 14:26—"If anyone comes to me and does not hate his father and mother, his wife and children, his brothers and sisters—yes, even his own life—he cannot be my disciple."
Does this passage negate all other teaching about the relationship between parents and children? No. Why not? First, we know the totality of Scripture regarding this subject. Second, since we know the Scripture on this subject, we know we need to delve further into the context to understand why this passage is so different. On a closer look—or a bigger look because we look at the verses around it—we see that following Jesus takes such devotion that our following Him makes everything else in our life so pale in comparison it is as if we hate them.
Now this once seeming discrepancy makes perfect sense. How well are you listening to others? Are you hearing the whole content and intent of what is being said? Has your family been touched by a misunderstanding that could easily have been avoided if everyone involved had been listening to get the whole picture? I could suggest that you take a vow to listen fully to what anyone has to say, but I would hate to see you take a vow that is impossible for anyone to keep. What you can do is take a vow to apologize for (and repair) damage done and/or feelings hurt the next time you half-listen. If you are like me, that happens about every other day, but when it comes to God's Word, I want to have a better attention record than messing up that often.
*All verses quoted are from the New International Version: THE HOLY BIBLE, NEW INTERNATIONAL VERSION®, NIV® Copyright © 1973, 1978, 1984, 2011 by Biblica, Inc.™ Used by permission. All rights reserved worldwide.