I find a recurring theme from those who live on farms to be pretty basic: Make do, or do without. Another common farming lifestyle principal is similar: Do it yourself. These same principals have touched many families and have been very influential in my life, especially my growing up years. As a result, I will probably use several of my blog entries this month for examples of this.
Now, some other city folk reading this may be exclaiming, "Hey, I have always lived like that." That may be very true, but for me, the roots of these principals did not germinate in town. Instead, they can be traced to my parents', or more so, my grandparents', country living. Today, let us take the basic necessity of clothing.
My mom's mom patched and patched the clothes of her family. There was very little money for new clothes. One of my mother's treasured Christmas memories was getting a pair of brand new pajamas—ones that had not been worn by anyone else. It was her only Christmas present that year, but she felt very rich. It was an extravagant gift.
As she got older, she wanted more than just patched clothes—even though she appreciated what she had. She took her 4-H book and began following the directions. Fortunately, her Aunt Mary had an electric sewing machine, which was easier to use than the treadle machine at home. Over time she took home economics in junior high and high school and her sister helped with a few projects. Even so, trial and error became her best teachers.
If you jump to the years of my memory, mom sewed all the time. We very rarely bought new clothes. In general, if we couldn't find it at a yard sale in good shape, Mom made it, and she made it with a level of quality we were happy to wear. Over the years her accomplishments include play clothes, dressy outfits, blue jeans, underwear, swimsuits, suit jackets, wool skirts, and home trimmings.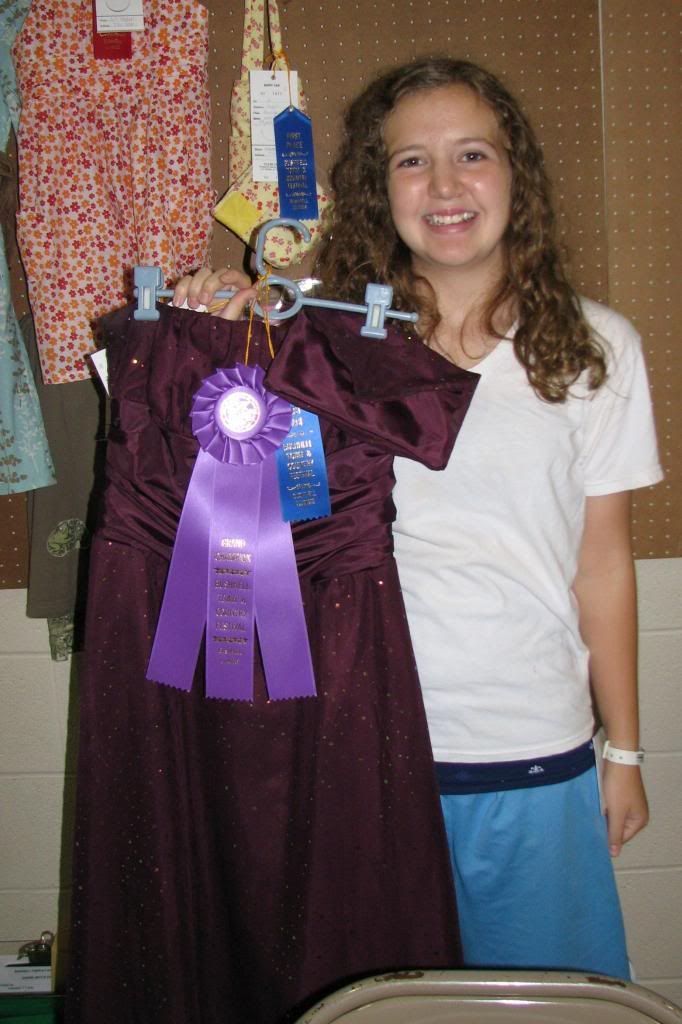 formal gown constructed by
my sophomore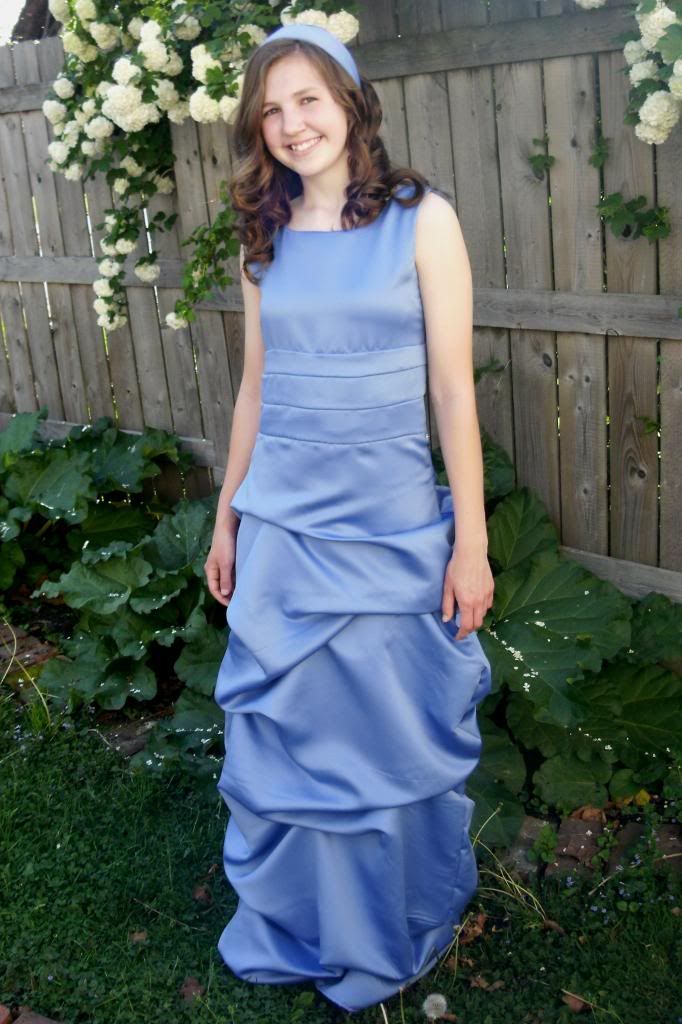 formal designed by my junior
Despite the fact I sewed many clothing articles while in high school and some more in the years after, I do not sew that often now. However, my girls do. I require them to take a sewing project every year in 4-H and sometimes clothing decisions on top of that. Being able to sew what you might want or need is a necessity in my book. Ironically, my older two complained so much about sewing when they were growing up that I half expected them to stop when they became adults. They did not. In fact, you can find some of their well-made purses and other items at
http://hyenacart.com/stores/twiceisnice
. On top of that, the daughter who has started a family sews up a storm from curtains to bridesmaid clutches to waterproof cloth diaper covers with snaps. Many times, the fabric she uses has been re-purposed from other projects of hers or items found at the thrift store. You can see some of her projects at
www.morelikehome.net
. I expect the "Make-do-or-do-without" or "Do-it-yourself" attitude will touch the rest of my family the same. If they follow in the footsteps of their grandma and older sisters, then that will be fine with me.