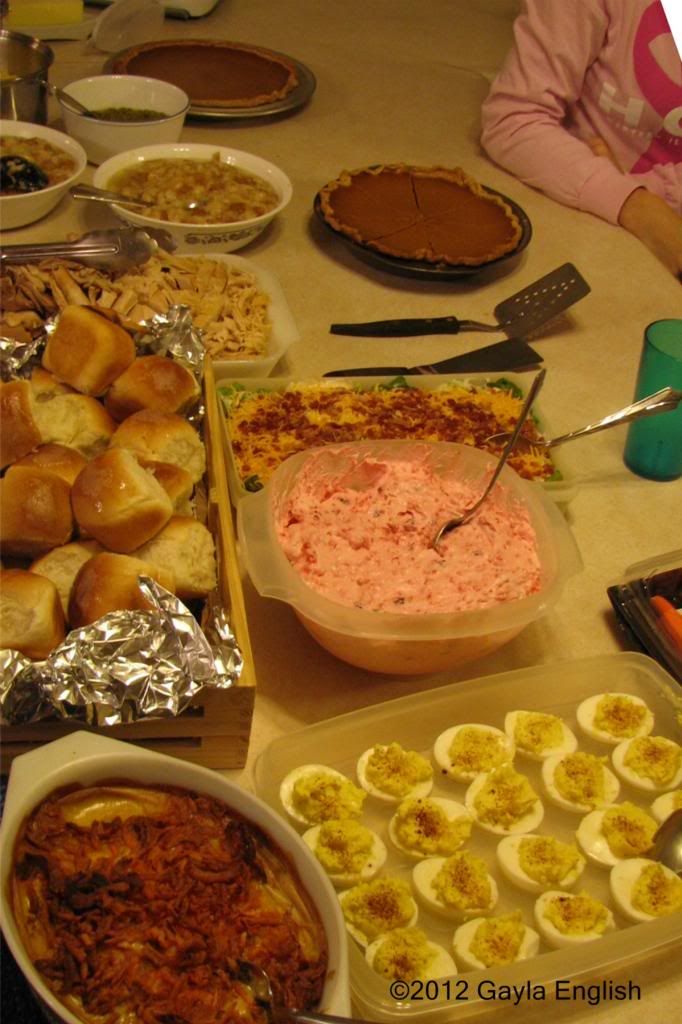 Unfortunately, this isn't my doing;
it is part of Thanksgiving fixin's.
26 Expressions of Love and Kindness Plus 1
#8—No effort
One of the favorite gifts I received when I gave birth to most of my children was a meal brought in for my whole family. It was just what I (and my family) needed, and we all loved it. We never knew what we were going to get, but every meal touched my family with a big helping of love and kindness.

Consequently, one of the things I most often think about giving to other people, especially people going through a difficult time or even just an adjustment, is a meal. However, I am ashamed to say that I rarely follow through with this grand idea. My primary excuse is that I am not that great of a cook, and I do not want to disappoint someone.

Even so, I have found a simple way to fulfill this plan with no (or only a little extra) effort. That is: just double the meal I am making for my family and deliver the extra to the family on my mind. How easy is that? This is very doable. Now if only I could remember to follow through with it. How about you? Can you touch a family with a warm meal wrapped in love and kindness? Will you actually do it? Tell me about it. Give me some inspiration to do this on a regular basis. Once it becomes a habit, it truly will seemingly be no effort.