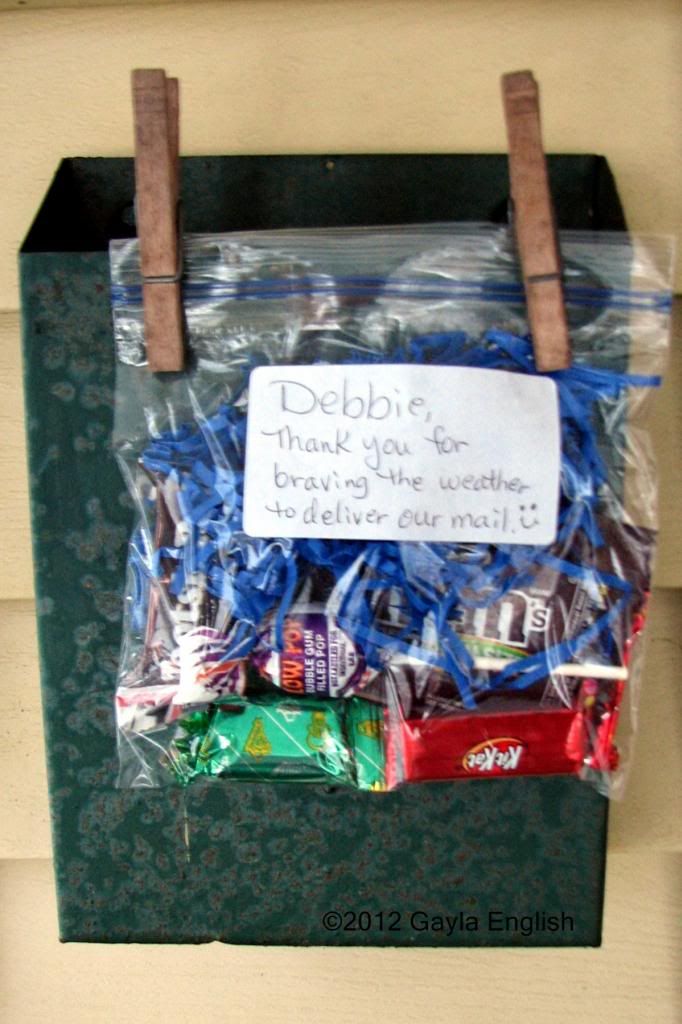 26 Expressions of Love and Kindness Plus 1
#4— Leave Your Mail Carrier a Treat
Although the postman's pledge might be "Neither rain, nor snow nor sleet nor gloom of night stays these couriers from their appointed rounds," that does not mean that your very human mail carrier suddenly becomes super human when he or she dons the official uniform. In other words, sometimes it is just plain miserable to be out in the weather delivering mail, so do something very simple to put a smile on your postman.
It can be a simple Ziplock sandwich bag with a little treat—homemade or store bought—clipped with a clothes pin to your mailbox. Maybe you can put a pack of hot chocolate (to be used after rounds) or flavored tea bags in a decorated bag with tissue paper with a note on the outside saying it is for your postman. If you know his or her real name, then put that on it. Neither of these ideas may work in your situation, but hopefully it will trigger an idea that will work for you.
It does not have to be fancy or cost much. An unexpected, simple expression of thanks and gratitude can put a positive touch on an otherwise humdrum day and be received as a true expression of appreciation and kindness.