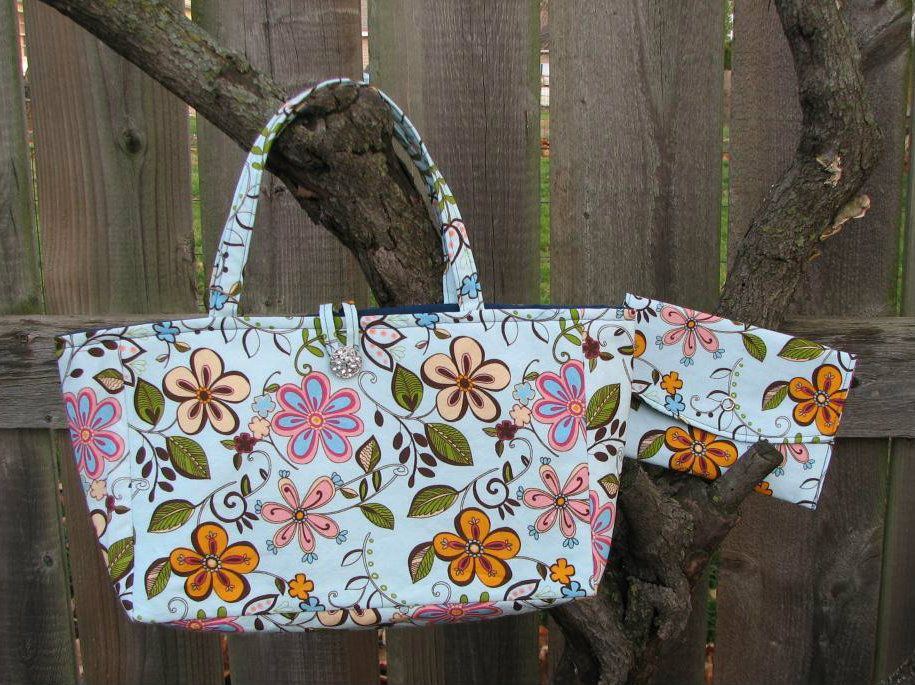 Now is the time for giving and receiving. This week I get the pleasure of giving, and you might get the pleasure of receiving as I participate in the
Give-Away-Day
Dec. 3, 2012, which is sponsored by Sew, Mama, Sew.
What can you get if you win this drawing? --this darling handbag and matching accessory pouch that one of my daughter's made. This perky floral print is 9 ½ inches long, about 6 inches tall, and almost 3 inches deep. To get your chance at winning this snazzy little number, do the following:
1. Read any of blogs posted before December 3.
2. Come back to this page: give the date and title of the blog you read.
3. Make a comment about that blog.
That's it. And guess what? You can enter the drawing up to 3 times, but each entry has to be about a different blog. Be sure to include your email address with each entry or check back on Dec. 9 to see if you won and then leave your email address. The contest ENDS at midnight on December 7. The winner will be announced here by Dec. 9.
Sorry, I will only ship to addresses in the contiguous United States. The good news is that I will pay shipping to a qualified winner.
Do you like this bag and want to see what else is available? Then check out the online store of my twin daughters at
hyenacart.com/TwiceIsNice
.
I cannot wait to hear from you. Check out the
other offers
as well. I hope you come back to visit (or follow!) even after this fun give-away.